I am passionate about teaching and have been engaged as a visiting faculty and guest faculty at DigitalVidya, ABS, IIPM, GBS, IBS, WLC etc. I have also written several articles and edited a few books on branding and marketing related topics. I also write columns for Newspapers.
2002
ICFAI University Press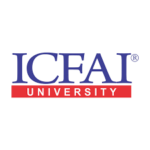 Responsibilities: Business Planning, Corporate tie-ups, Digital Marketing, Copyright Management
2004
Monsterindia.com

Responsibilities: Key Account Management, Account Retention
2006
PepsiCo India Holding Pvt. Ltd.

Responsibilities: Trade promotion, Agency management, Regional marketing, Budget management
2007
Accenture Services Pvt. Ltd.

Responsibilities: Marketing strategy, Pre-Sales consulting, Change Management
2008
Adverteaze Marketing Consulting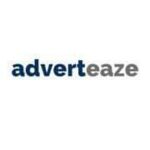 Responsibilities: Digital Media Consulting, Digital Political Consulting and Campaigning,
2012
Netcore Solutions Pvt. Ltd.

Responsibilities: Alliances and Partnership E-Mail Marketing Mobile Marketing Innovation, Business Development.
2012
Infidirect Tech Solutions Pvt. Ltd.

Responsibilities:  Marketing Strategy & Consulting, Go-to-Market Planning, Media Planning & Buying, Alliances and Partnerships, Business Development, Training, General Management, Managing P&L.
2019
Xerox Technology Services India LLP.

Responsibilities: Shared Services Management, General Management, Transition Management, Planning and Execution of Projects - monitoring of resources, schedules, time utilization, delivery, escalation management.
Conceptualized launched and managed growth of mFinite Marketing Solutions Pvt Ltd. At mFinite we conceptualized and developed Smart-Link based campaign tracking system to optimize the online campaign performance. This was designed to measure marketing outcomes to bring in investment efficacy.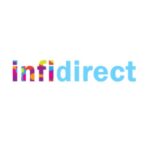 Developed various e-magazines at Infidirect Tech Solutions Pvt. Ltd., which were merged with the content vertical of Mcounts Consumer Solutions Pvt. Ltd. in an all equity deal. Infidirect also helped established Established digital marketing vertical of the sixty-year-old traditional agency – Manik Advertisers.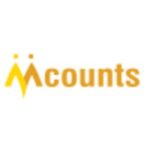 Mcounts Consumer Solutions Pvt. Ltd. is a digital marketing firm building solutions that make marketers "heroes" in their organisations. Mcounts go-to-market model banked on our technology and creativity to help them with their 47 challenges. The ream Mcounts are relentless in getting more leads and more out of their leads for marketers.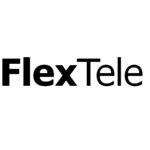 Conceptualized and developed Cloud Telephony and cloud contact center that is yet to be launched by a Hyderabad based start-up. The same cloud telephony system was used to designed Political Technology product and data driven political campaign framework. This prototype is well received by one of the leading national political parties in India.
Customer Relationship Management
99%
Music

Connecting

Travelling

Innovations

News & Politics
Listening to all kind of Indian Bollywood music
Networking and connecting with people help me understand more about people and even myself.
Love to travel to new places, know more about the India and tradition.
I explore new technologies and digital transformations.
Staying updated is a hobby. I love to brainstorm on finding innovative advancements in our everyday life.
Awesome Person with high sense of understanding of the requirements.Never say die attitude.always comeup with out of the box thoughts. In depth understanding about the Digital Trends and the Market. Master of executions. keep rocking Braj..All the best!!!

Working with Braj has always been an enlighting experience. His knowledge about Marketing, Communication or in general to do with business and technology has been, phenomenal. One can blindly follow his analysis and shall reap the benefits. I wish him all the best in all his endeavor.

I have had the opportunity to work with Braj on various instances and enjoyed our interactions. His expertise as a marketer and more so as a thought leader brings in a lot of value to deal. His passion, knowledge, drive and integrity gives him an edge in whatever he does. He is definitely the right candidate if you want to run a marketing engine with efficiency and effectiveness.

I know Braj from my college. He is focused, passionate, analytical, hardworking and a good problem solver. I have used Braj's expertise in various branding & communication projects that I have worked on last few years. He has always surprised me with the simplest and no nonsense solutions for the complex problems. I highly recommend him.

I have know Braj from ICFAI days and also got to work with him (as a client) during my present assignment. He was deeply involved in Research and Publications at ICFAI Press. His strength lies in dedication and perseverance towards work. He is quite passionate about his new entrepreneurial venture where he is bound to succeed through his wide knowledge base and expertise.

Braj has a great combination of people management skills and business acumen. He is clear focus and able to articulate his perspective. He has his basics clear and knows how to prioritize. I am confident he will be an asset to the company and will continue to maintain high standards. Wishing you all the very best in all your endeavors 

Braj has assisted me in editing two books. He is task oriented and committed to deadlines. Above all, he is a nice human being.

I have seen a perfect team player in Braj when we worked together in Icfai Books. His enthusiasm and energy levels are equally high and they took him to the new heights. He still retained the same levels to grow further. Wish him all the best in all his future endeavors.

Braj has been an acquaintance for the past 7 years. A genuine professional who is always ready when it is time to act, he has a developed sense of understanding situations and has enough clarity on the requirement of the organization. He is a conscientious worker and has an excellent work ethic and his approach to different strategies have always amazed me. He has excellent communication skills and remains focused on the overall needs of the client. He is one true professional who has his homework well done in advance.

Braj is an excellent entrepreneurial leader with a great analytical bend of mind. His people management skills are his major strength. A great buddy to work with.

I know Braj at both professional as well as personal level. He is a very ambitious, enthusiastic, hardworking and creative person. He knows how and where to use his skills to achieve success. All the best Braj for your future ventures.

Braj is a dynamic and charesmatic leader, he take quick decisions, fair in his dealing, down to earth and a very pleasing personality to work with..

Well-read in his field of study, capable of doing great!